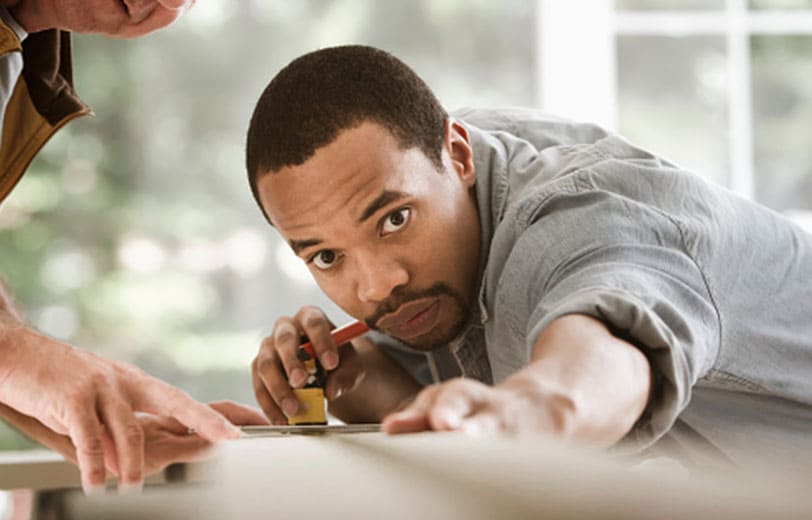 As you are aware of the different mattress types we have in store, it's time to know which size you need for your bed. To get it right, you need to learn how to measure your bed.
You will need:
A tape measure (With inches/ft)
Or an A4 size photocopy paper. The longer side is approx. 29.40cm which is approx. 1ft (1ft = 30.40cm)
A pen and paper (To note down the dimensions)
Steps
1.Measure the Height: Measure the mattress, from the bottom, where it rests on the bed, to the top. 2.Measure the Length: Measure the length of the mattress, from the head of the mattress to the foot of the mattress. 3.Measure the Width/Breadth: Measure the width of the mattress from side to side.
Different sizes and what they mean
Single Size Mattress
A Single (or Twin) size mattress has a length that can be comfortably used by men as well as women. These are popularly used by children, teenagers, or adults sleeping alone. It has 36 x 72 (or 75, or 78) inches, (3ft/3.5ft by 6ft) measurements that make it ideal for single taller sleepers.
Double Size or Full-Size Mattress
A double size mattress has 48 x 72 (or 75, or 78) inches, (4ft by 6ft) dimensions and is wider than a twin size mattress. It is a perfect choice for people who are 5'5" or shorter. This is the standard double size mattress category.
Queen Size Mattress
One of the most popular styles of mattresses with the couples sharing a bed, a queen size mattress comes with 60 x 72 (or 75, or 78) inches (5ft by 6ft) measurement. Its popularity is due to the added comfort it provides and also the ease with which it fits most of the beds.
King Size Mattress
The latest entry in the world of comfortable sleep is a king-size mattress. The mattress provides extra space to the couples who share a bed, so much so, that they feel they are sleeping all alone on a twin size mattress. The standard king-size mattress is available in 72" x 72" (or 75, or 78) (6ft by 6ft) size.
Note: It is important to properly measure your mattress and bed frame before purchasing an encasement. We do not accept exchanges or returns on opened packages due to hygiene and bed bug concerns.
Our Mattress sizes
Name Dimensions Suitable for
Single 3ft by 6'3ft Kids that have outgrown their cribs and single adults living in smaller apartments.
Single 3.5ft by 6'3ft Kids and taller adults
Double 4ft by 6'3ft Good for a single sleepers
Queen 5ft by 6'3ft A perfect size for most couples that do not need a lot of sleeping space. If you plan to sleep alone this is more than enough.
King 6ft by 6'3ft Great choice for couples who want maximum personal sleeping space.
Note: We also take orders for custom mattress sizes.
Our Bed sizes
Name Dimensions
Single 3ft by 6ft
Single 3.5ft by 6ft
Double 4ft by 6ft
Queen 5ft by 6ft
King 6ft by 6ft